At Westin, we're committed to your well-being and ensuring your stay leaves you feeling more relaxed and rejuvenated than when you arrived. During your stay, we invite you to energize with a scenic run or bike ride around Stanley Park, or unwind with poolside yoga. For a more refreshing practice, try our Liquid Yoga program offered on our outdoor pool overlooking Coal Harbour during the summer or on our warm indoor pool during the cooler seasons.
Scroll down to learn more about Westin Wellness programs offered at The Westin Bayshore, Vancouver resort.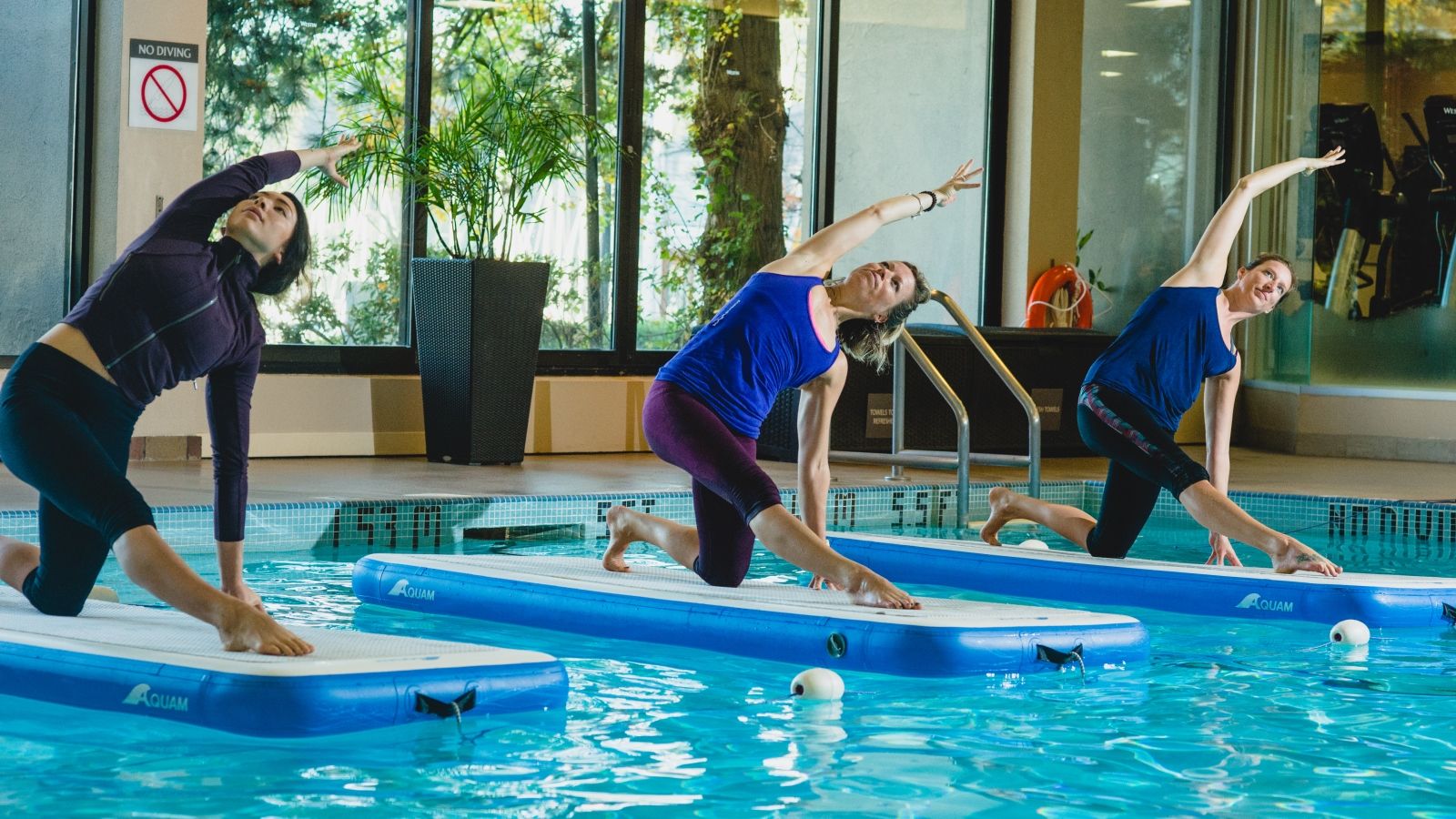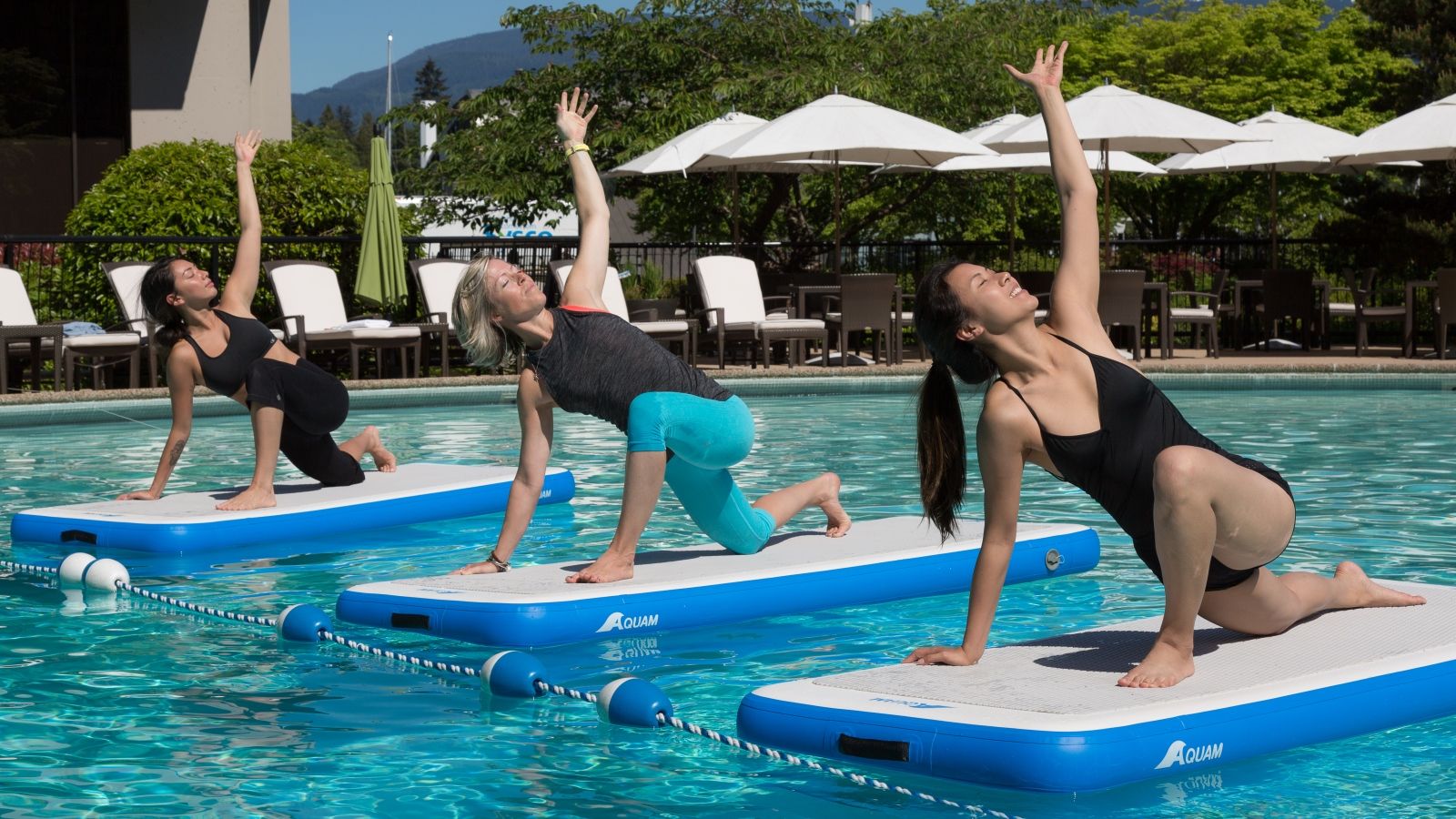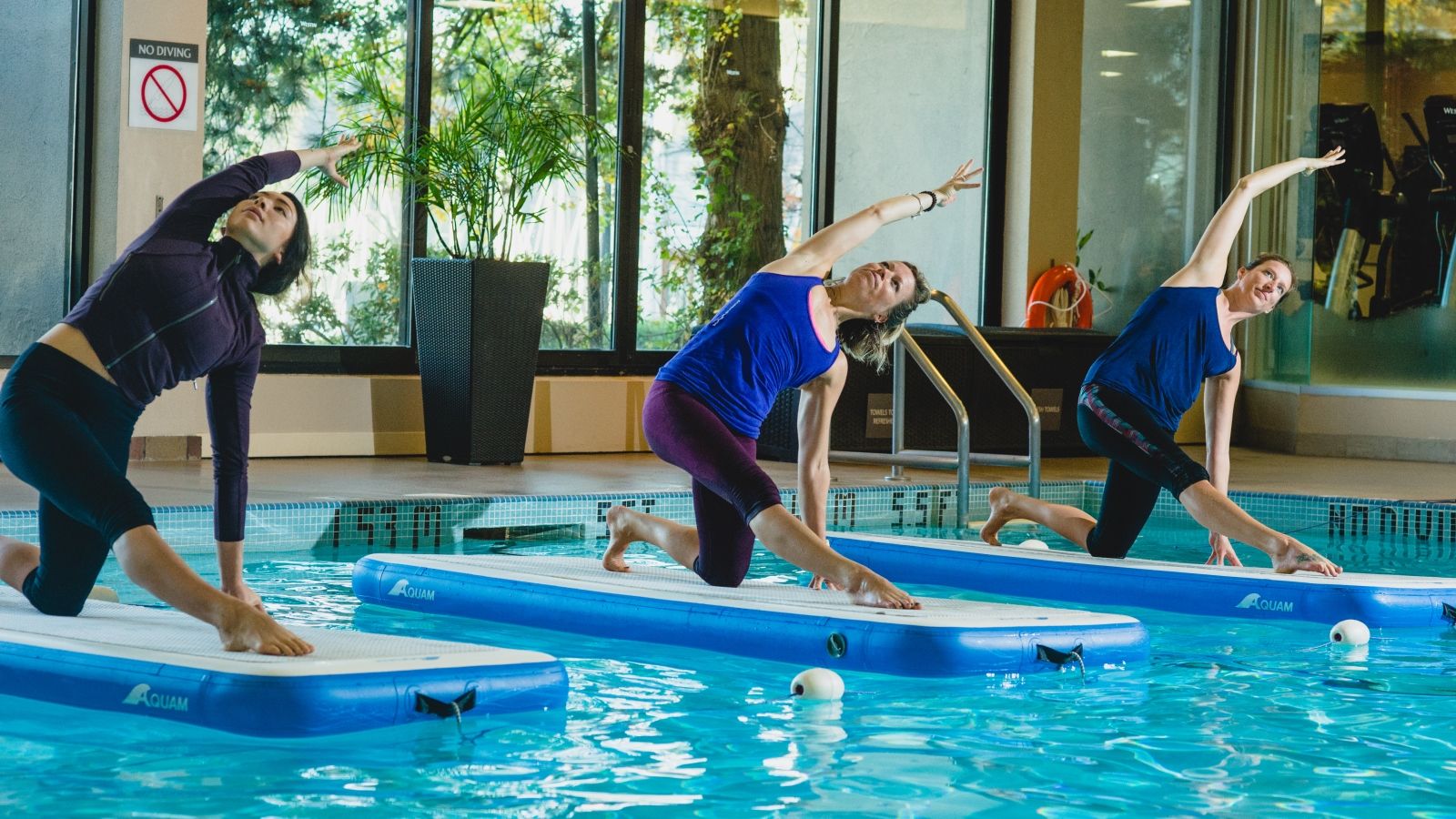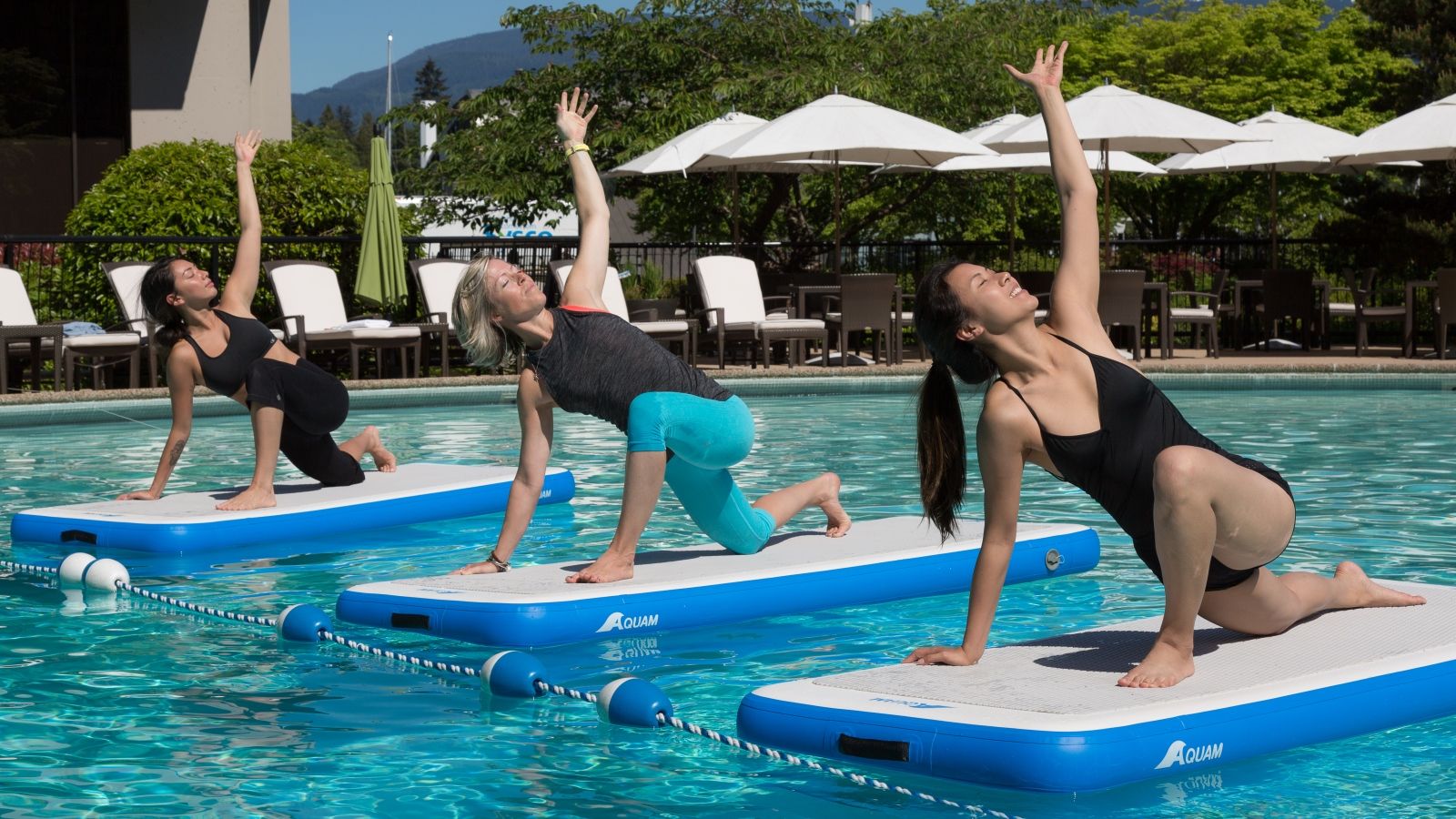 Liquid Yoga
For a refreshing yoga experience, elevate your practice with Liquid Yoga. Experienced yoga instructors will guide you through a slow-moving flow that will rejuvenate your body and awaken your mind. During warmer months, classes are hosted at our beautiful outdoor pool, adjacent to the Vancouver seawall. In cooler months, join us at our indoor pool, located next to the WestinWORKOUT Fitness Studio.
Hours: Saturday, 8:00AM-9:00AM
Cost: $20 for hotel guests/$30 for non-guests; 5 spots per class
Reservations: Online via MindBody or by phone at 604-682-3377. Hotel guests may also reserve a spot through the Concierge Desk.
RunWESTIN™
Get active with an exhilarating run along the world-famous Vancouver Seawall. Choose to venture out on your own using our customized RunWESTIN running map, offering three- and five-mile routes. Or, join our Run Concierge for a guided group run. (Seasonal availability)
BikeWESTIN
Discover a fun and eco-friendly way to explore Vancouver's natural beauty. Our hotel has developed a program offering five themed bike tours - ranging from Craft Beer Tour to a Vancouver Beach Tour - complete with maps and directions. Our complimentary Giant bikes are available by the hotel's main entrance on a first come, first served basis. Helmets, locks and baskets are also provided. (Seasonal availability)
YogaWESTIN
Take part in a restorative 60-minute outdoor yoga session here at the hotel. Complimentary to our guests, these yoga sessions are held by the outdoor pool (or by the indoor pool in bad weather), and are guided by one of Vancouver's top yoga instructors.
Hours: 8AM-9AM on Saturdays and Sundays. Available during the summer months.