Vancouver Cooking Classes at H2 Rotisserie & Bar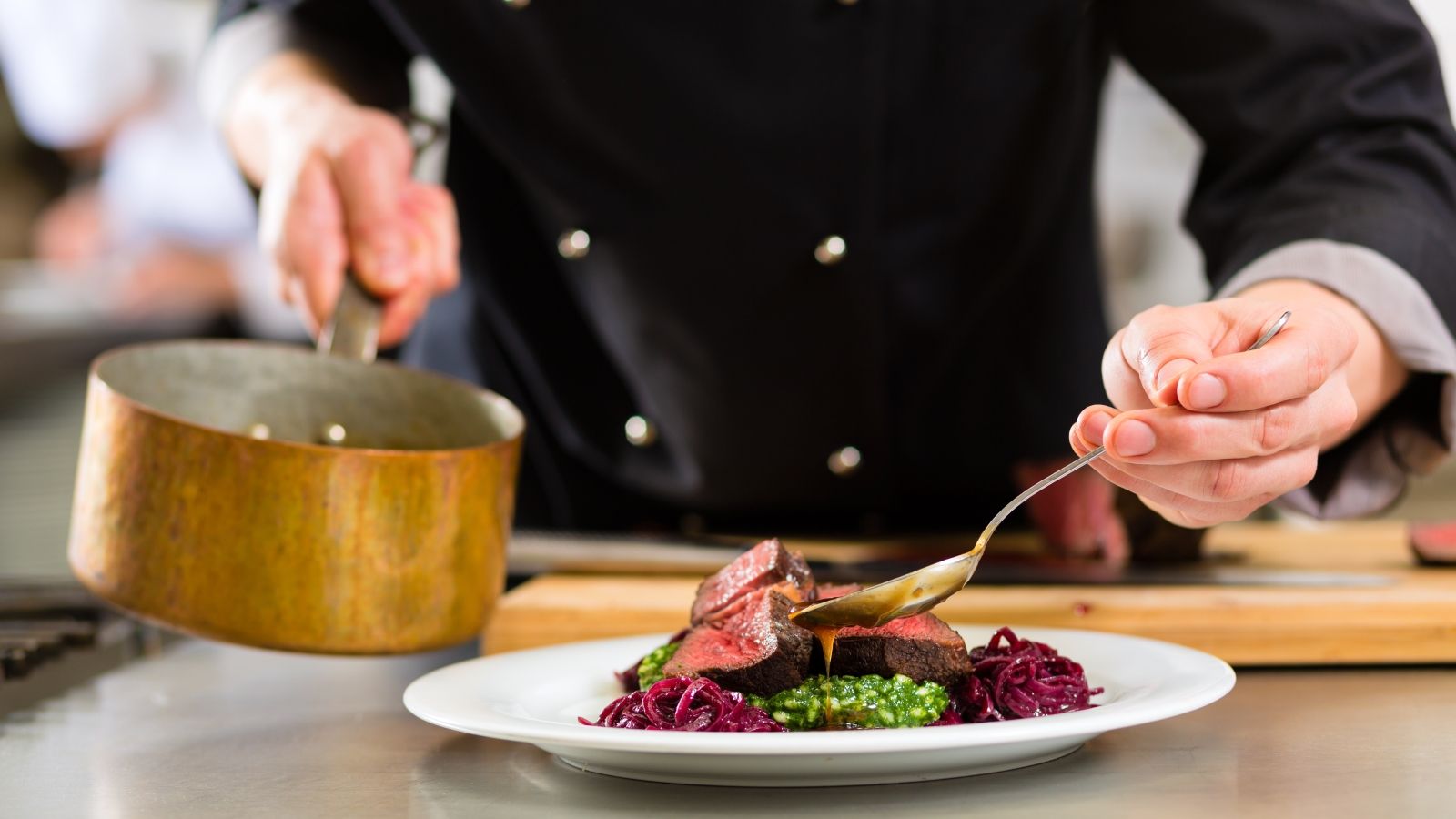 H2 Rotisserie & Bar welcomes fall with the launch of culinary classes to help guests and Vancouver locals get crafty in the kitchen. These courses are designed for beginners and those kitchen savvy home cooks looking to expand their recipe books with our Chefs' favourite contemporary and traditional dishes.
Led by Executive Chef Kamal Silva, Executive Sous Chef Mike Reid, and H2 Rotisserie & Bar Chef Caitlin Mark, classes help nail down the fundamentals of food preparation while playing with new flavours and inspiring creativity. Learn everything from proper emulsification of vinaigrette, basting and cook time, to tableside turkey carving techniques during these playful, informative demonstrations.
Scroll down for our upcoming class schedule and to learn more. To book, please call H2 Rotisserie & Bar at 604-691-6966.
Private Group Cooking Classes
Based on Availability. Submit an Inquiry.
Designed for special occasions and corporate team building functions, our private group classes offer energizing, memorable experiences for friends or colleagues. Choose from three custom menu options that feature enticing starters ranging from crab cakes and arugula salad, to mango papaya salad and chicken satay skewers; mouth watering mains like Italian pasta carbonara and chicken roulade; and delicious desserts, like crème brûlée and key lime pie. An ideal package to celebrate a birthday, bridal party, or for corporate team building and associate recognition.
Cost: $110 per person. Maximum 15 guests. To book, please call the restaurant at 604-691-6966.
Menu Option #1
First Course
Mango papaya salad with chicken satay skewers
Second Course
Chili lime flank steak with garlic prawns
Red pepper corn salsa
Roasted herbed fingerling potatoes
Third Course
Key lime pie
Menu Option #2
First Course
Grilled romaine caesar salad with quail egg, pancetta bacon, Grana Padano, classic housemade caesar dressing
Second Course
Classic Italian Carbonara with housemade pasta
Third Course
Profiterole
Menu Option #3
First Course
Crab cake with arugula salad and lemon remoulade
Second Course
Chicken roulade stuffed with spinach and prosciutto, served with a white wine cream sauce and grilled asparagus spears
Third Course
Crème brûlée