Sunday Supper Series at H2 Rotisserie & Bar
Winner, winner chicken dinner. Bring your whole coop for a Sunday evening feast at H2 Rotisserie and Bar.
Join us for our weekly Sunday Supper Series, an energizing family-friendly, family-style meal served every Sunday beginning at 5:30PM. Each feast is designed to serve two people and is priced at $31 per person. Scroll down to view the tantalizing three-course menu.
Reservations are available online via OpenTable or by calling (604) 691-6966.
Sunday Supper Series Menu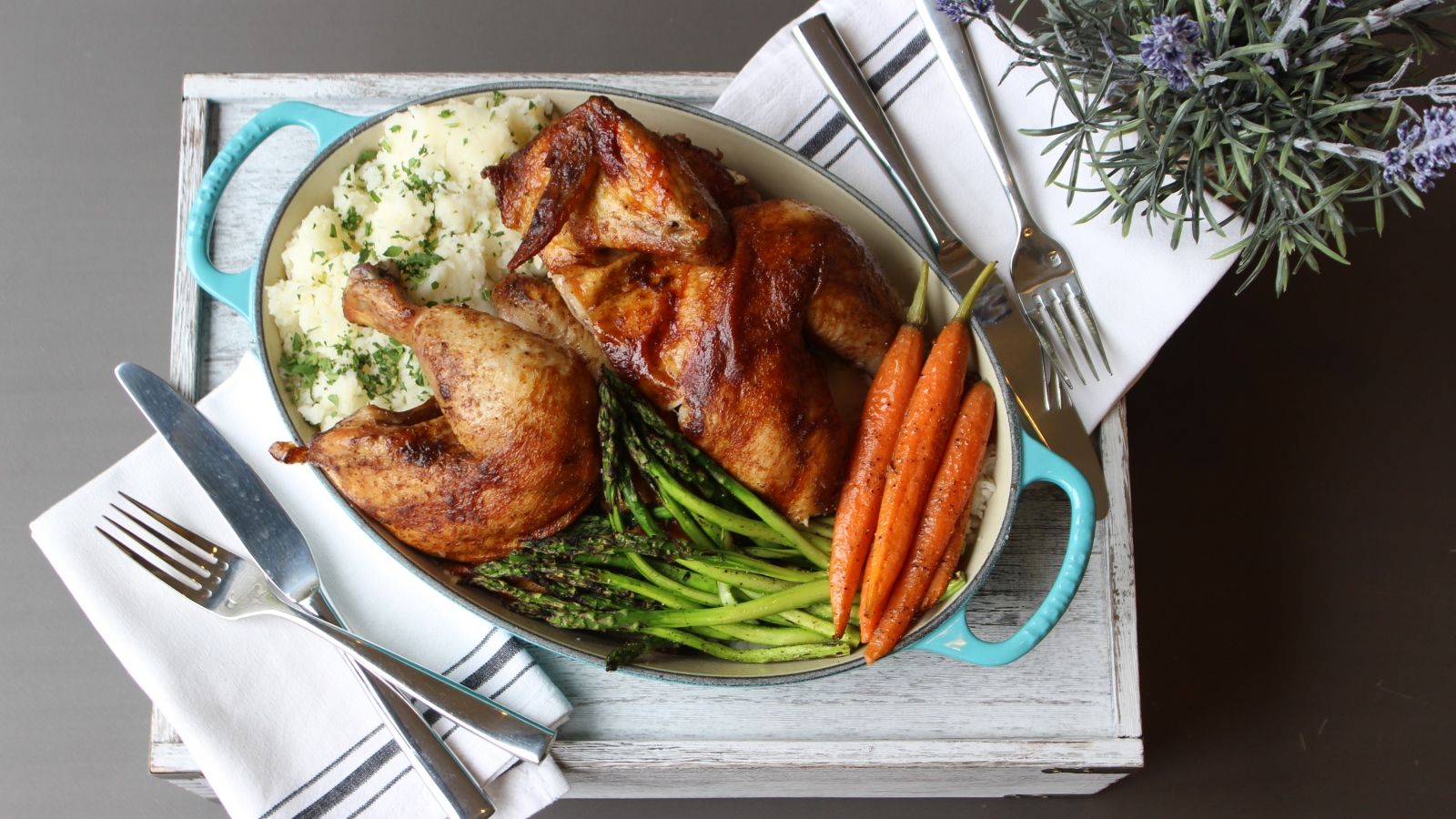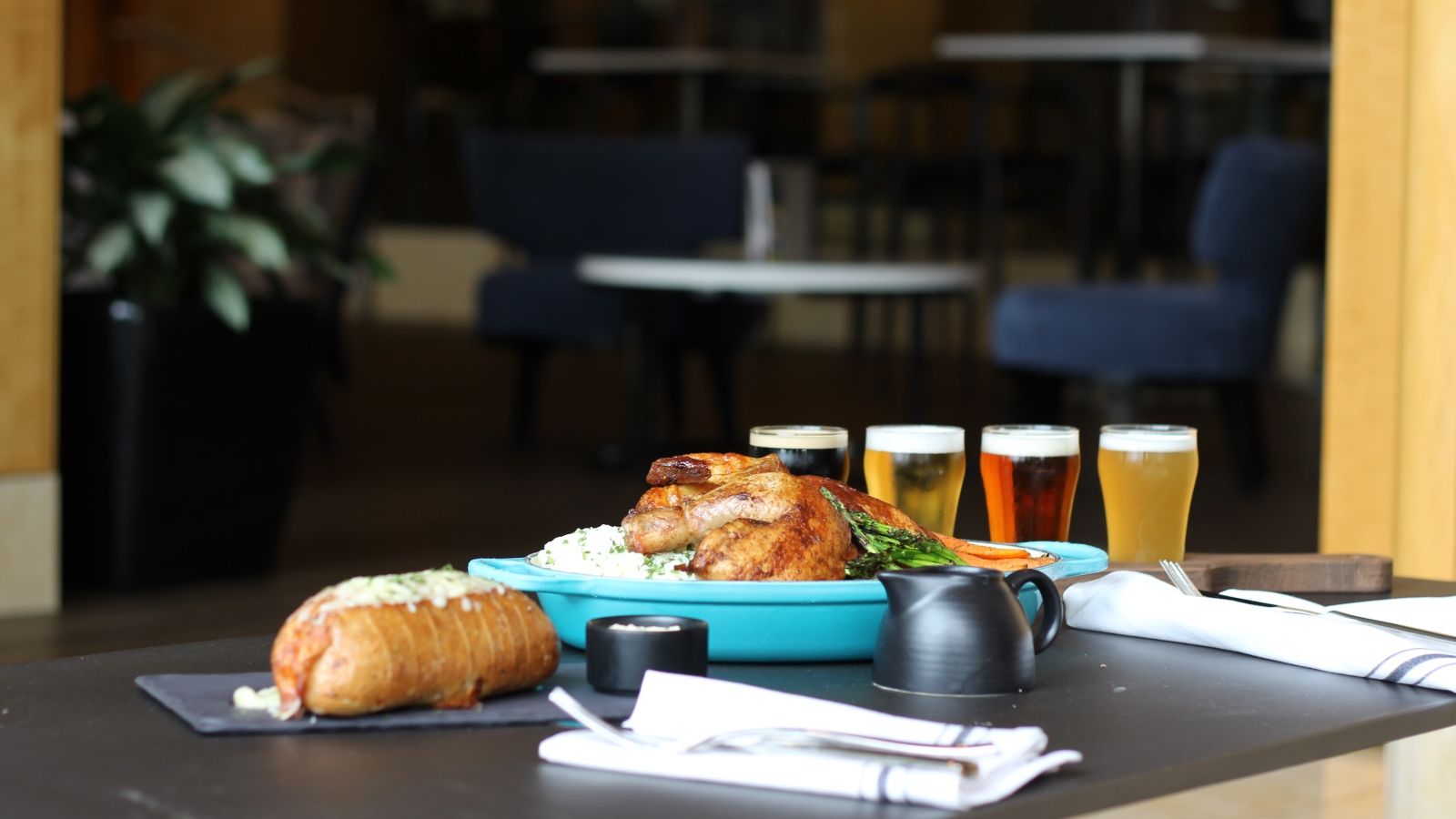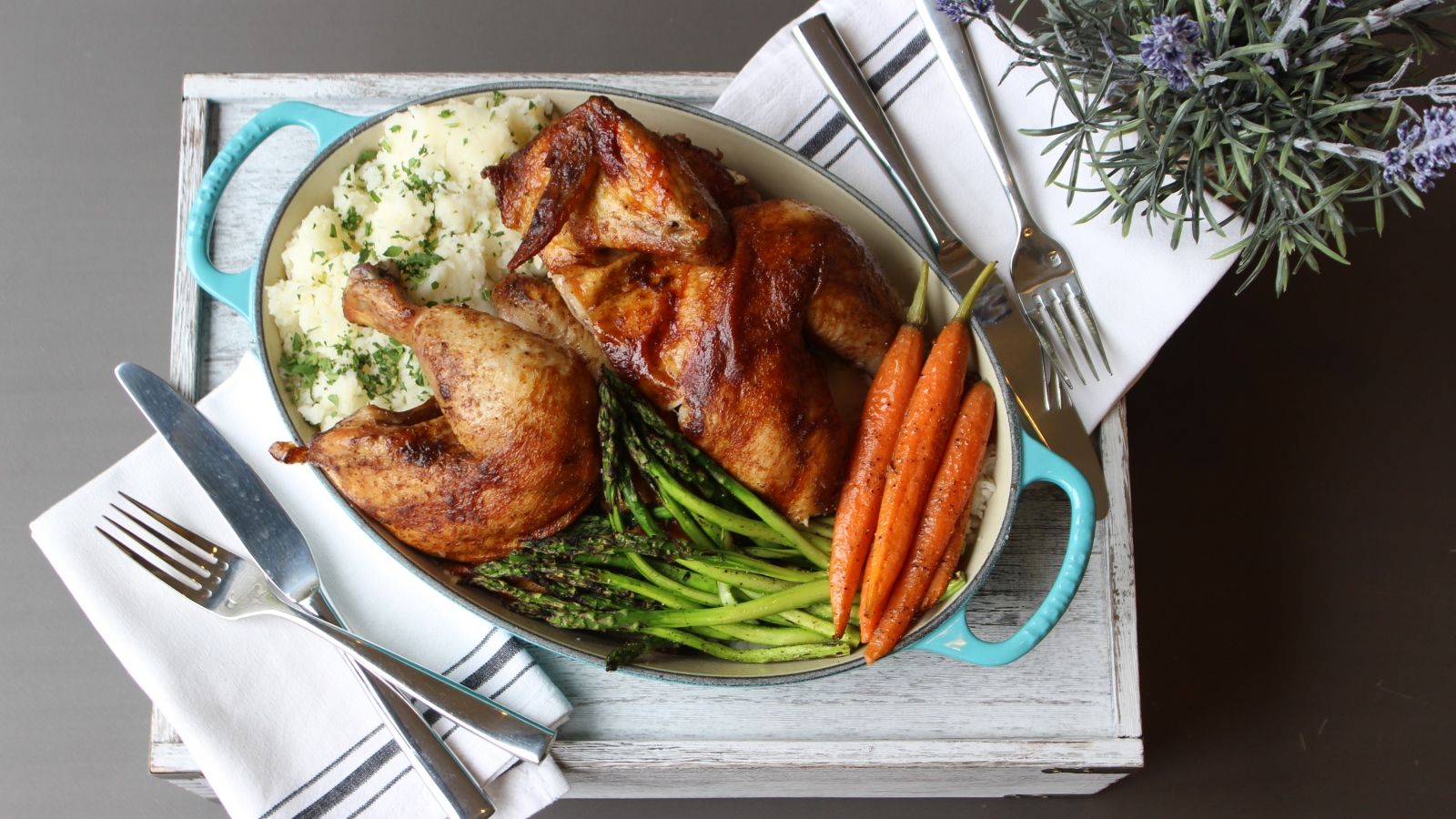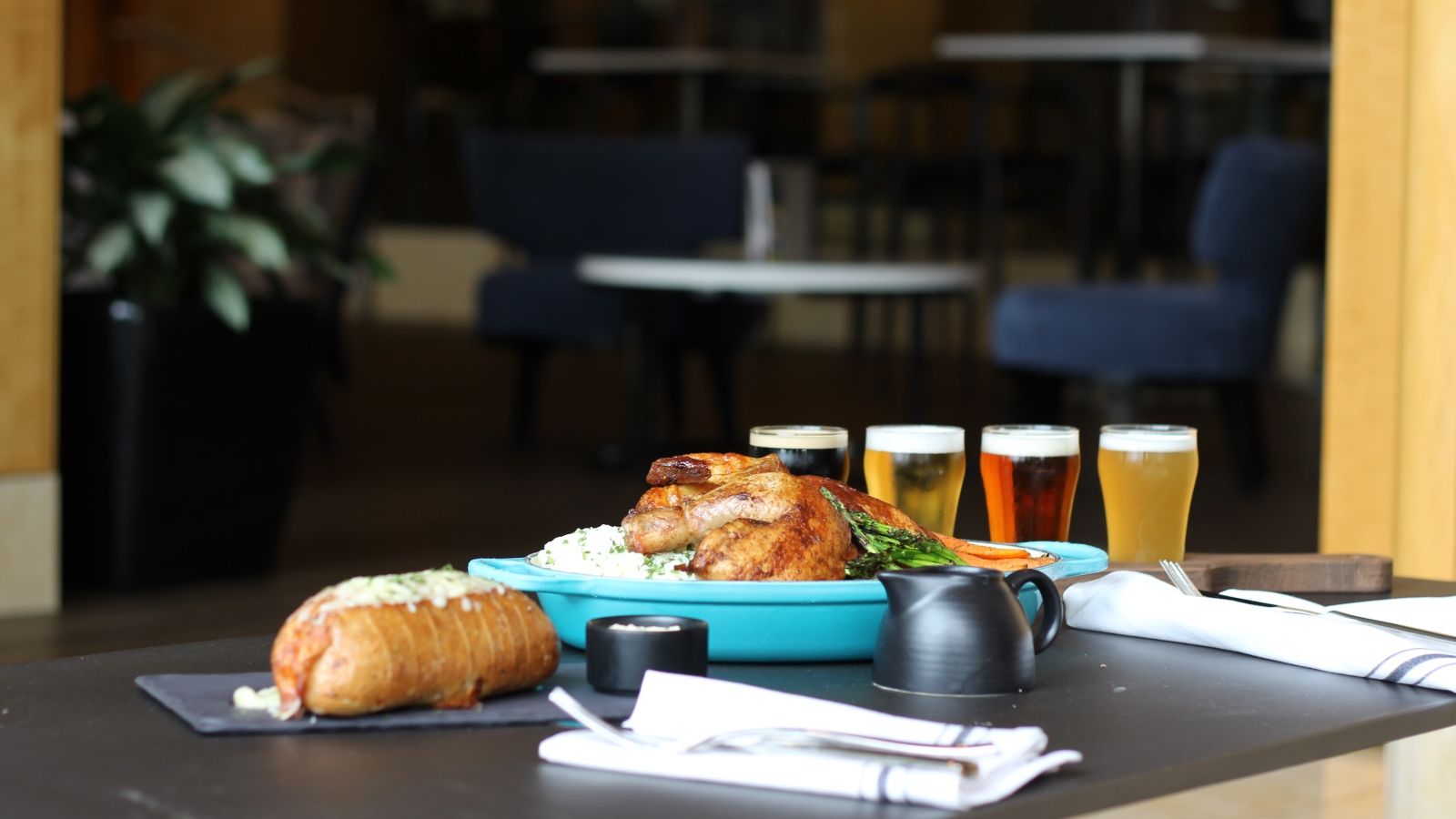 - Starter -

WARM OLIVE BREAD
served with herb and onion butter
- Main -
MAPLE HILLS FARMS ROTISSERIE CHICKEN
whole rotisserie chicken served with buttermilk
and chive mashed potatoes, roasted brussels sprouts
and carrots, mini challah bun and chicken gravy
- Dessert -
YOUR CHOICE OF:
local stout sticky toffee pudding, warm chocolate
truffle cake, new york style cheesecake, s'mores skillet,
apple crisp trifle, or gelato (cappuccino, vanilla, chocolate or strawberry)
Cost: $31 per person
2 PERSON MINIMUM
5-oz. local craft beers for an additional $9 per person, or a choice of three 3-oz. pours of BC wine for $16 per person.