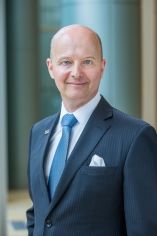 Martin Leclerc
General Manager, The Westin Bayshore, Vancouver
Martin L. Leclerc is the driving force behind the Westin Bayshore Vancouver's 2017 revitalization. The well-known Quebec native brings 25 years of hotel leadership, sales and marketing, human resources, operations, market development, public relations, and financial management experience to his appointment as General Manager at the landmark Coal Harbour property. His career in hospitality began at the renowned Baker's Inn in Quebec in 1989, and then moved on to Jasper Park Lodge in Alberta, where he held various positions in food and beverage.
Over the span of two and a half decades, Leclerc has been involved in managing some of the world's most outstanding hotels. The Nanjing property opened under his leadership and was rapidly named one of China's "Top 10" newly opened hotels by the China Hotel Starlight Awards. The spectacular St. Regis Tianjin underwent an extensive reposition and achieved record growth under his tenure. He was awarded China's Best Hotel General Manager in 2016 by Hotel Fashion List Awards.
In addition to his extensive career experience, Leclerc describes himself as a lifelong learner. Thus far, he has earned a Business Administration Degree in Hotel Management and a Master's Degree, MBA from the Université du Québec à Montréal. He also holds a Master's Degree in International Management from the Université Paris-Dauphine, France.
He's been active in the communities in which he's worked, joining Chambers of Commerce, Business Improvement Associations, Rotary Clubs, YMCAs, Advisory Boards, and restaurant associations in Victoria and Moncton. In Victoria he was Vice-Chair of Tourism Victoria in charge of the financial committee, Chair of the Downtown Victoria Business Association and on the Advisory Board for the City Manager.

Leclerc and his wife Annie Pelletier have three sons, and have enjoyed their return to Vancouver to enjoy the spectacular beauty of Coal Harbour and the Pacific Northwest. Annie is a professional artist whose work can be found at anniepelletier.com.
What is your passion? My staff.
What Westin Pillar (Work Well, Sleep Well, Eat Well, Play Well, Move Well, Feel Well) resonates with you and why? Play well, as life is such a happy place!
What can't you travel without? A book.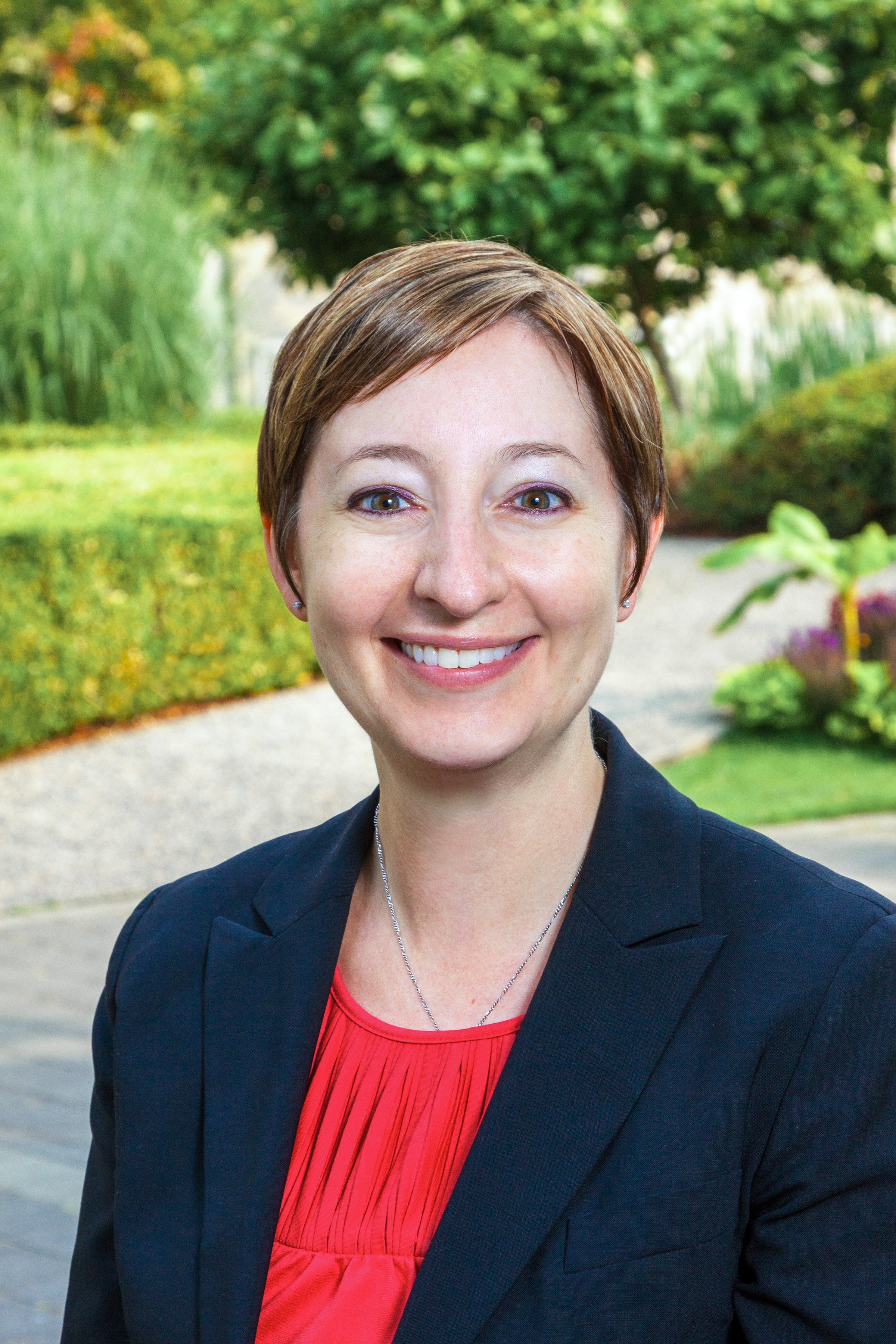 Sarah Woodgate
Director of Sales & Marketing
Sarah Woodgate returned to The Westin Bayshore as Director of Sales & Marketing at the Westin Bayshore, Vancouver in February 2015. Prior to this, she worked here from 2000 to 2010 in various roles within the Sales & Catering Department before leaving for several years to take on the role of Director of Sales & Marketing at The Westin Grand.
Born in Vancouver and raised mainly on Vancouver Island, Sarah double majored in English & Theatre at The University of British Columbia and completed her Bachelor of Hospitality Management through the Executive Cohort program at Vancouver Community College in 2012.
What is your Passion? Travel. I love working in an industry that allows me to see new places and experience new cultures.
What Westin Pillar (Work Well, Sleep Well, Eat Well, Play Well, Move Well, Feel Well) resonates with you and why? Move Well. \When I exercise, I feel good and the other pillars fall into place (sleep well, work well, feel well).
What can't you travel without? A handful of key phrases in the local language and a good map.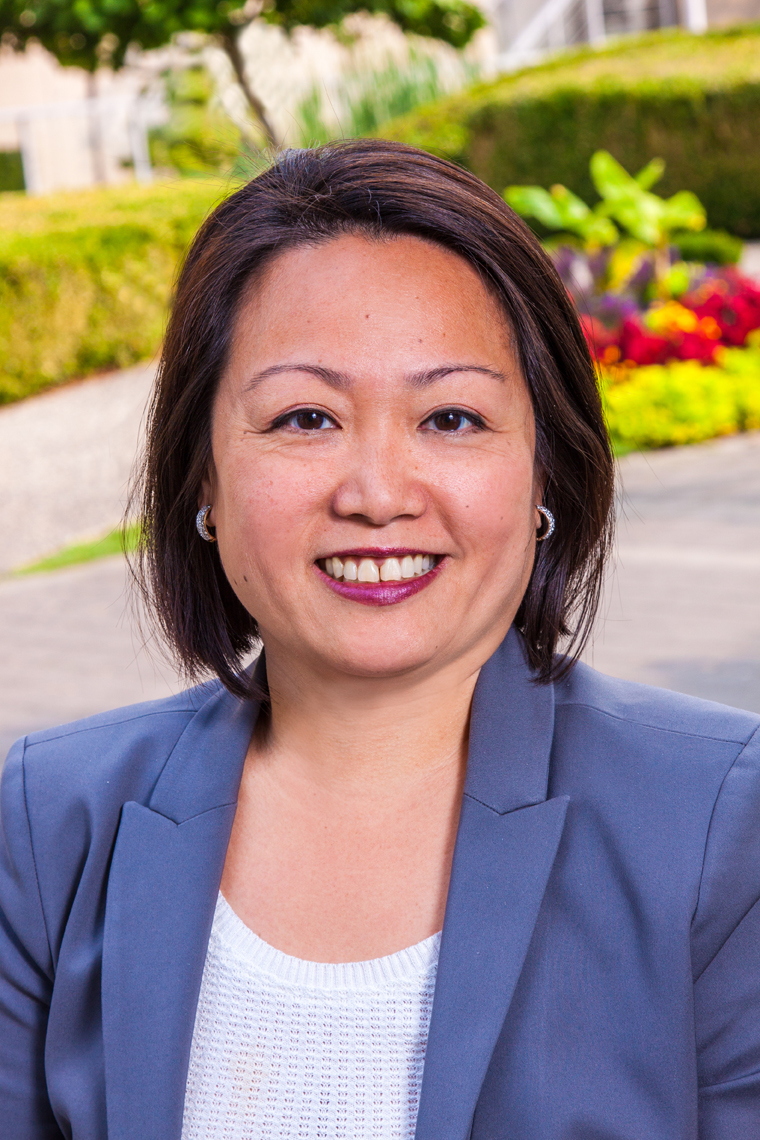 Ayisha Rogalski
Director of Catering & Event Management
Ayisha Rogalski has been in the hospitality industry for almost 20 years at Westin properties across Canada.
Ayisha was born and raised in the Philippines, then moved to Toronto in 1996 where she worked at the Westin Harbour Castle for 10 years before becoming the Director of Catering & Events at the Westin Ottawa. In Ottawa, Ayisha established great relationships with the diplomatic circle and the Canadian association market. She also was key in organizing the presidential visit of the President of the Republic of China to Ottawa in 2010. During her time in Ottawa, her personal achievements include being awarded three times the "Best in Class" in Starvoice within Starwood Hotels & Resorts North America Division and winning "Sales Team of the Year" Award in 2012.

In 2013, Ayisha came to Vancouver to become the Director of Catering & Events at the Westin Bayshore, Vancouver. Coming to a city known for its food & beverage offerings was an opportunity she couldn't resist. Since moving to the Westin Bayshore, she has successfully organized all logistical aspects in converting the hotel to the Fédération Internationale de Football Association (FIFA) Headquarters during the FIFA 2015 Women's World Cup. "I enjoy seeing events come together through teamwork. Working with people from different areas to put an event together and execute it successfully is what makes me continue to stay in the hospitality industry. It's the people that make things happen."

Ayisha holds a Bachelor's Degree in Business Management from Ateneo de Manila University, and an MBA in International Hospitality & Tourism Management from London, UK.
What is your Passion? Food. I enjoy reading cookbooks in bed and thinking of how I can create the dish in my own style. I also love discovering the story behind a dish as it reveals the culture and history of a place and its people.
What Westin Pillar (Work Well, Sleep Well, Eat Well, Play Well, Move Well, Feel Well) resonates with you and why? Play well. I love travelling, to Europe in particular, where I can walk through old world cities and immerse myself within them.
What can't you travel without? My kobo – I can't travel without a good book and having several books on one device… heaven.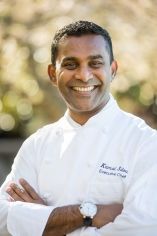 Kamal Silva
Director of Culinary & Venues
With 22 years of extensive culinary experience in some of the most renowned kitchens in the world, Chef Kamal brings a diverse blend of multicultural flavours to our urban resort. His passion for food and cooking began in his native Sri Lanka, and he went on to study culinary arts at Asia Lanka Vacation Education School where he developed his own style and flair.
Chef Kamal has had a vast culinary career working in various five stars hotels worldwide, from the Sultanate of Oman to the United Arab Emirates and here in Canada. He spent 12 years working with Fairmont Hotels & Resorts in both Sous Chef and Executive Chef positions at The Fairmont Dubai, Jasper Park Lodge, Fairmont Chateau Whistler, Fairmont Vancouver Airport and The Fairmont Empress. Most recently he was the Director of Food & Beverage at Shangri-La's Rasa Sentosa Resort & Spa in Singapore.
Chef Kamal returns back to Canada along with his wife and two children and is very excited to getting to know the Bayshore's team, explore Vancouver's culinary scene and the local farmer's markets. In his new capacity, he will oversee the 499-room resort-inspired property's restaurants and lounges, catering for the 60,000 sq.ft. conference centre and in-room dining.

What is your passion? Family, travel and, of course, food!
What Westin Pillar (Work Well, Sleep Well, Eat Well, Play Well, Move Well, Feel Well) resonates with you and why? Eat well – if you are healthy, all of the other pillars will fall into place.
What can't you travel without? A mobile phone – this makes getting finding the best local restaurants and attractions in an unfamiliar place easy.
Lindsay Cathcart
Event Manager & Run Concierge
Lindsay Cathcart started at The Westin Bayshore as Catering Coordinator in September 2013, quickly moving to Meeting & Event Manager in January 2014. Prior to this, she worked in various roles at the Sheraton Vancouver Wall Centre and moved abroad to England working as a Sales Coordinator at the London Hilton on Park Lane.
Born and raised in Vancouver, Lindsay completed her Diploma in Tourism Marketing Management at British Columbia Institute of Technology (BCIT). Lindsay oversees the entire planning process of an event –small or large. She also handles our high-profile professional sports teams, international delegations and entertainment groups.
What is your passion? Running. I love exploring new areas of my city along with other destinations.
What Westin Pillar (Work Well, Sleep Well, Eat Well, Play Well, Move Well, Feel Well) resonates with you and why? Move Well. I enjoy staying active through running, hiking and skiing.
What can't you travel without? A pair of runners.